We built this shop for Vardagen, but mom says we have to share
Waterbased Ink
Some shops may offer waterbased printing, but it's our main gig. We mix our inks in-house and have a decade of experience printing on numerous materials.
Process
Getting all the details of a print job can be a frustrating and daunting task. We created an online app to make that process as seamless as possible and to make reorders a breeze.
Fulfillment
Run a campaign and sell some shirts. We'll setup the store for you (or use your own), print the shirts, and fulfill all the orders. We just need you to be around to collect the money.
Eco-friendly
We've been an eco-friendly shop for years and we're always looking for ways to improve. Screen printing can involve a lot of harsh chemicals and plastics, but we've replaced most of them with plant-based alternatives.
Experience
We've been printing since 2008 with an emphasis on special processes, so we know how to take your project to the next level and get you the results you want.
Capacity
We're a medium-sized print shop with a max daily capacity of 20k prints and a minimum order quantity of 24 pieces.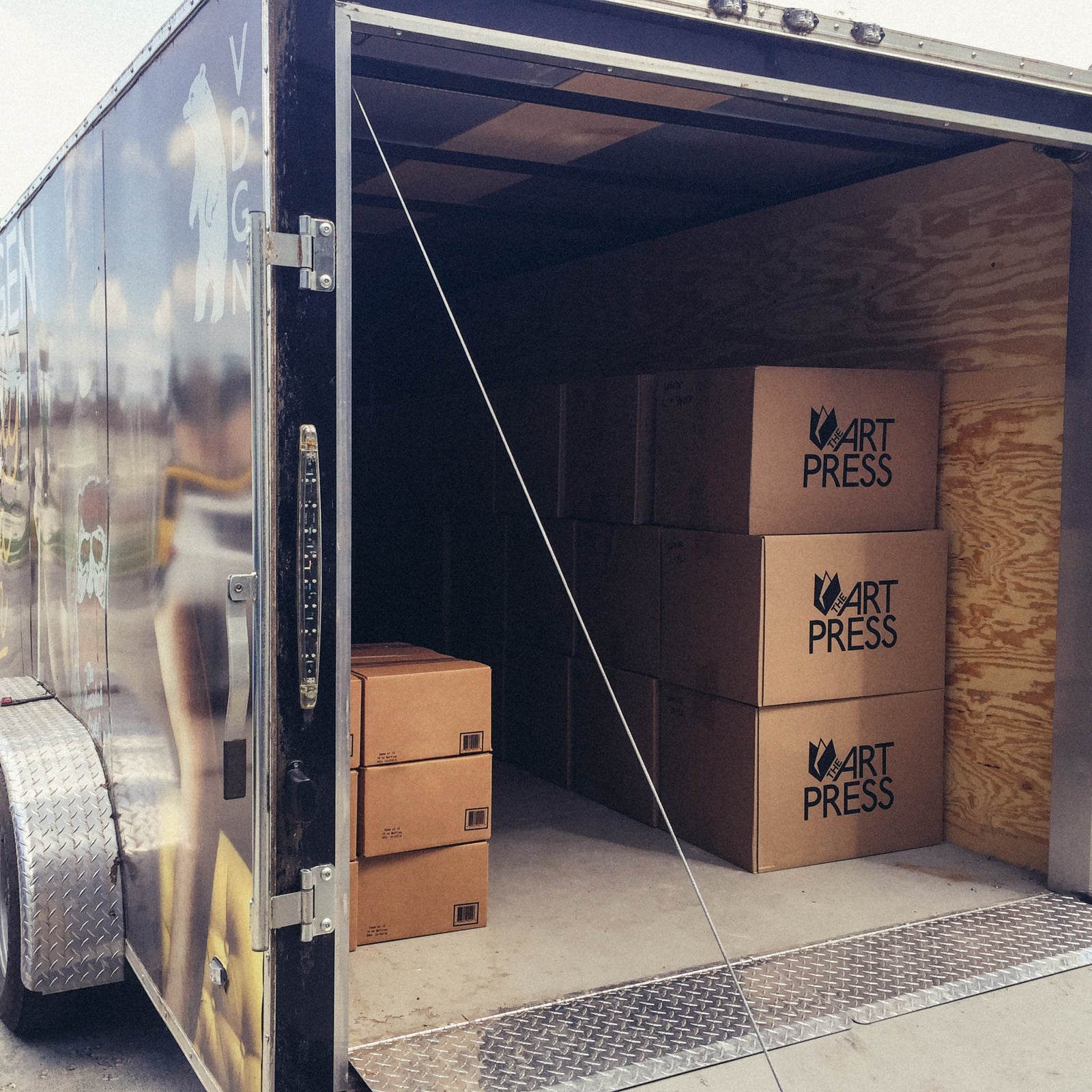 Speed
We work pretty quickly, with an average turnaround time of 2-3 days after everything is finalized. Actual turnaround time will vary depending on current schedule.
Here are a few of the great companies we've printed for...